Second official gathering of the SPIRIT project
26/10/2020 / 11:00

-

27/10/2020 / 17:00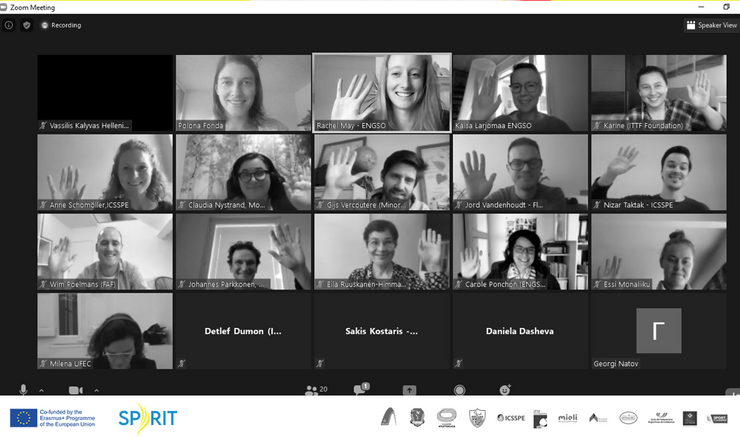 The SPIRIT project consortium led by ENGSO met on 26-27 October 2020 on ZOOM for the second time since the project induction. The SPIRIT project is all about supporting a sport coaching approach for mental well-being. The 12 partners' organisations involved in the project believe that vibrant and welcoming sports clubs result in more cohesive communities and societies, enhancing social inclusion.
Our founder, Carole Ponchon, leads the Monitoring and Evaluation activities of this EU-funded project. In 2020, she has been busy developing the KPIs and project logic model based on the initial ideas drawn in the application.
The Second official gathering of the SPIRIT project was packed with key discussions on current work and the upcoming one. A key finding of the work so far is that it is not just the behavior and skills of the coaches that need to be developed, but that their own mental wellbeing is vital. They must be allowed to work within a structure and environment that also empowers.