MOVING People – MOVING Europe Conference
23/11/2018 / 09:00

-

20:00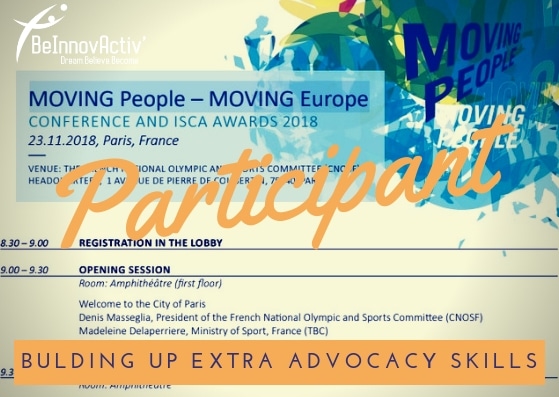 The MOVING People – MOVING Europe Conference by ISCA is a one-day intense exchange meeting.
180 participants, from 32 different countries and 80 different organisations will address in Paris the state of physical activity in Europe, initiate and facilitate the dialogue between different international and national stakeholders with the purpose:
to increase the advocacy capacity of civil society organisations involved in HEPA promotion
to tackle head on the issue of gender inequality in grassroots sport, by providing an open access training resource for sports organisers and deliverers
to learn about innovative approached for developing MOVEment spaces and build capacity through interactive methodologies.
Carole Ponchon will take part to the event as a participant.