GlobalGoals WorlCup Europe – Tournament
13/05/2019 / 11:00

-

15/05/2019 / 14:00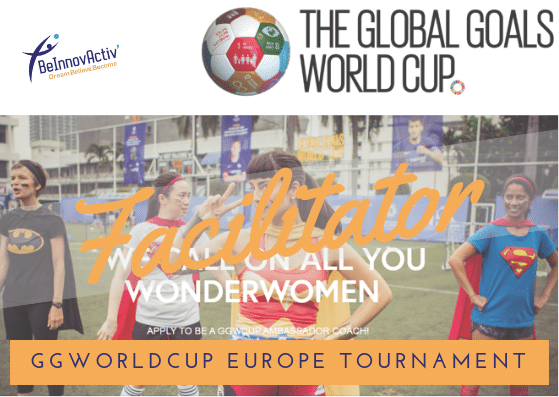 In cooperation with the United Nations Development Programme and partners, EirSoccer has launched in 2016 the Global Goals World Cup. Turning the UN 17 Global Goals into a sport, free to play & free to watch was kind of a crazy idea!
For the first time this year, the European Edition is supported by Erasmus+, which has allowed the team, including our founder Carole Ponchon, to go a step further in developing and testing the concept.
On May 14, 2019 more than 25 teams set out to save the world by competing for goals when The Global Goals World Cup arrives in Copenhagen, Denmark with an European Edition. The tournament celebrated the Sustainable Development Goals when the teams play in a special urban arena by the famous BLOX building with a large audience in attendance and music, food and talks outside the street soccer field.
All teams qualifed by choosing and creating an action plan on how to work with one of the 17 Global Goals. The winner, the HESTIA team from Greece, will move on to the finals that attract great attention from both famous ambassadors and media during the General Assembly of the United Nations in New York.
The Global Goals World Cup is an alternative World Cup that creates community, inspires and engages women from all over the world.
Alongside the tournament, we had further workshops and action plan design session with the 12 ambassadors coaches who were selected for their spectacular ideas on how to use and combine sport along with activism to change the world for women.