Festival of Football
27/06/2019 / 08:00

-

01/07/2019 / 17:00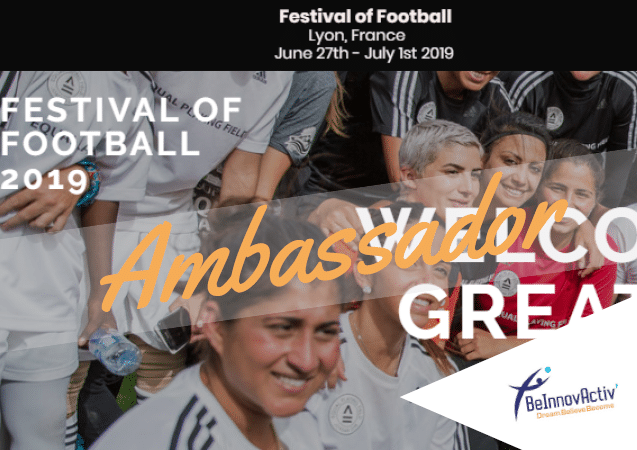 The festival of football is a 5-day extravaganza – centred around a marathon world record football match.
For far too long, women and girls have been in the shadows of the sport – fighting against outdated perceptions that football is not for girls. Equal Playing Field wants to bring these women and girls – and their supporters – out of the shadows.
After having set two world records (highest elevation regulation game in history in 2017 and lowest elevation game in history in 2018), EQF broke two others Guinness World Records in July 2019 in Lyon, France.
That of the largest number of players ever to play in a 5 a side game AND that of the 11 a-side game with the most nationalities.
Just to realize…. the 5 a side game went on for 69 hours of continuous play, 807 players (from all over the world)on the pitch and a score of 404 – 369
For many years, women and girls have been on the sidelines of sport. It's about time to change! The Festival of Football, was another milestone for the movement.
As BeInnovActiv' and EPF share a common passion for football and common values, it is no surprise that Carole has joined the EQF team of ambassadors and contributed to the Festival of Football lin Lyon as liaison officer.
Should you want to see some on the spot videos and pictures, visit EPF FB page