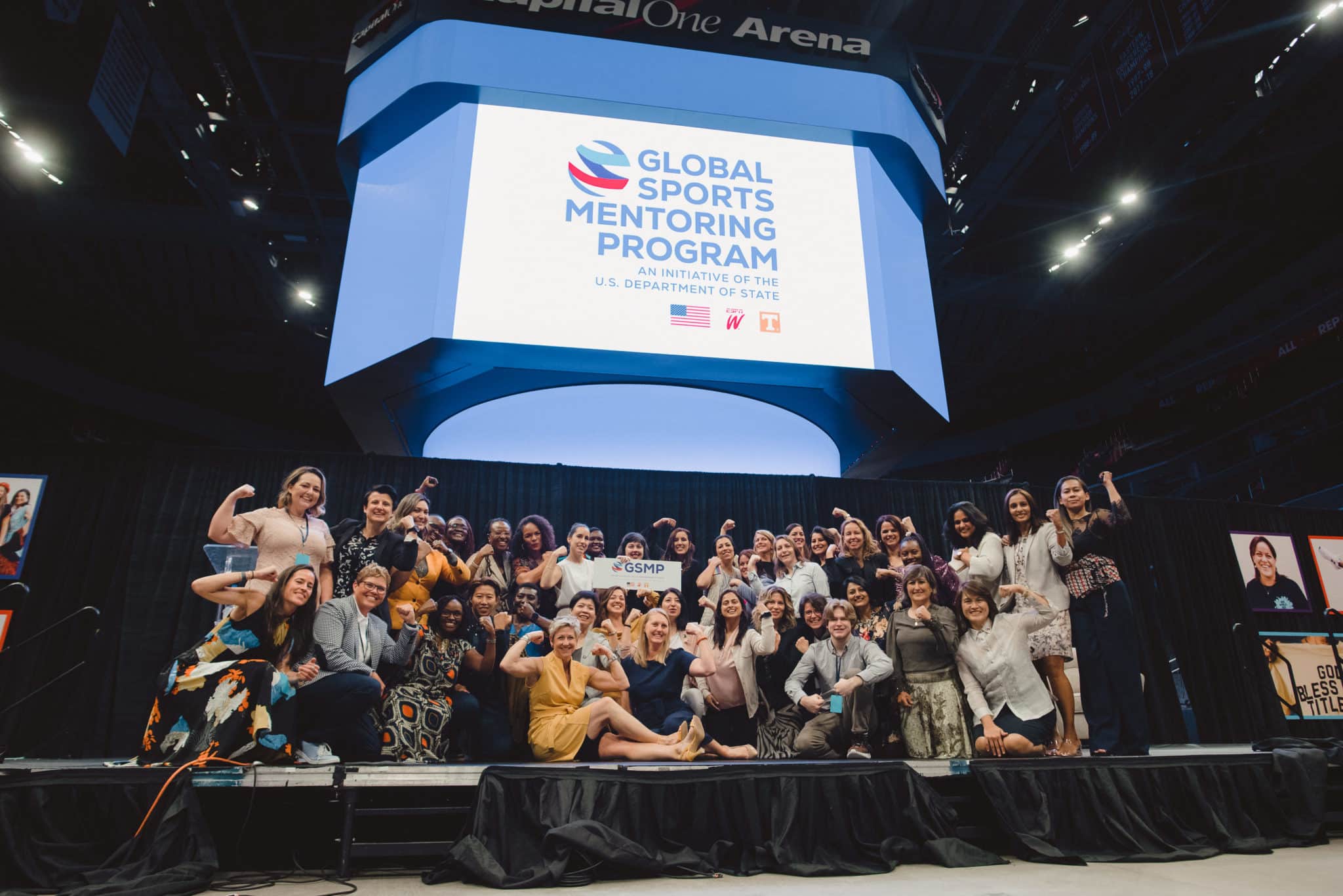 A story of my 2022 experience in the US at the invitation of the US Department.
From June 9 to June 25, 2022… 16 days of my life were spent in the United States at the invitation of the US Department of States. 16 days that may have not changed the course of my life but for sure will have ripple effects.
I came back with many emotions and learnings to process, but also gratitude and clarity. Indeed, from my own perspective, there is one lesson from the combined GSMP 10 Anniversary and Title IX 50th anniversary. And it is a 37 words recipe for success:
"Being clear about your values. Holding on to your dream. Developing your strengths: being a student of life & learning from mistakes. Walking your why: choosing courage over fearlessness. Building on the power of storytelling and allyship."
Why 37 words?
Well… It just so happened that Title IX legislation was brilliantly crafted as just 37 words. And cleverly slipped into the wider Education Amendments of 1972. It is as such much more than about sport. It's about education and opportunities for women to blaze their own trails.
I first came across Title IX in 2012 on the 40th Anniversary of Title X, when I was asked to submit a paper for the Special Spring 2012 Edition of  On The Issues' Magazine . This was my first international paper… And I must be honest, I don't think I realized and understood at that time how big and important this legislation had been. No to mention how the Title IX ripple effects may change my life.
And yet here I am, 10 years later. Having been invited for the second time to the United Stated by the US Department of States to represent my country and myself among 39 others women trailblazers.
In 2022 – perhaps more than ever- it is important to not only keep in mind but also celebrate, acknowledge and protect Title IX ripple effects. That's the reason why I tried to echo and honor those initial 37 words when encapsulating my June 2022 journey main lesson.
About my June 2022 journey in the US celebrating Title IX ripple effects
Trying to nail it down in 37 words was for sure a challenge… As the schedule of activities was packed and intense and enabled me to visit Knoxville, Boston, and Washington D.C.
This celebration and capacity-building tour was meant to celebrate trailblazers that empower opportunities for women and girls in sports around the world. And its pillars revolved around the GSMP; in particular:
The 'Strong Women Better World' Book launch & promotion.
Education & co-building, including an Entrepreneurship Bootcamp.
GSMP 10th Anniversary & Title IX 50th anniversary official events.
What is GSMP?
GSMP stands for Global Sports Mentoring Program. The U.S. Department of State and espnW Global Sports Mentoring Program is the central program in the U.S. Department of State's initiative to engage, inspire, and empower women and girls worldwide through sports. Led and delivered by the University of Tennessee, Center for Sport, Peace, and Society, this program supports the United States' global commitment to advancing the rights of women and girls around the world by using sports as a vehicle toward greater opportunity and inclusion. In fact, GSMP promotes key tenets of Title IX such as inclusion, access, and opportunity, and applies them globally. With 100+ countries and counting, it therefore highly contributes to Title IX ripple effects across the globe.
But GSMP is more than a program, it's a vibrant community, a family.
How does it feel to be selected -once again?
Since its inception in 2012, 144 female emerging leaders in the sports sector participated in GSMP. To celebrate the 10th Anniversary milestones and Title IX ripple effects, 40 GSMP alumni – returned to the US in June 2022 at the invitation of the US Department of State, Sports Diplomacy Division. Built for them was an intense capacity-building and celebration program!
Being among those selected alumni was a blessing and a privilege. I'm very much aware that all alumni would have deserved a spot. That's why I boarded my plane on June 9, making myself a promise. I would represent them and keep them in my mind on this new journey.
What happened in a nutshell?
On the menu of this journey were some very special activities for me. This included the official Women Basketball Hall of Fame Induction Ceremony and the book autograph signing event. As well as a special "Strong Women. Better World." Talk with kids. But also the creation and running of a special #TeamUp curriculum for and with the alumni. The highlights of the official program were however the one-week-long world-class entrepreneurship Bootcamp at Babson college – the world's #1 entrepreneurship school in the world for 26 consecutive years. And the official State Secretary event at Capitol One co-celebrating the GSMP 10th Anniversary & Title IX 50th anniversary… An event during which no one else than the First Lady Dr. Jill Biden and legendary Billie Jean King welcomed us and celebrated all we have accomplished.
What am I bringing back home?
And yet, what I will probably cherish most in the coming weeks and years is the golden key I once again received made of trust, support, and connection. The GSMP web.
To conclude, this experience is yet another unfathomable testament that "Every girl's dream is valid!". I'm coming back nourished by the energy of the sisterhood, strengthened by the knowledge acquired at Babson College and grateful for all those who put it together.
And I will continue pursuing my mission as a Dreamkeeper to allow all those around to Dream.Believe.Become
End note: The official anniversary event at Capitol One was of course recorded. Feel free to have a look and grab some inspiration from trailblazers, including my GSMP sisters Aline and Grace.