Virtual Roundtable Empowering Women in Sports Diplomacy
10/03/2021 / 16:00

-

17:30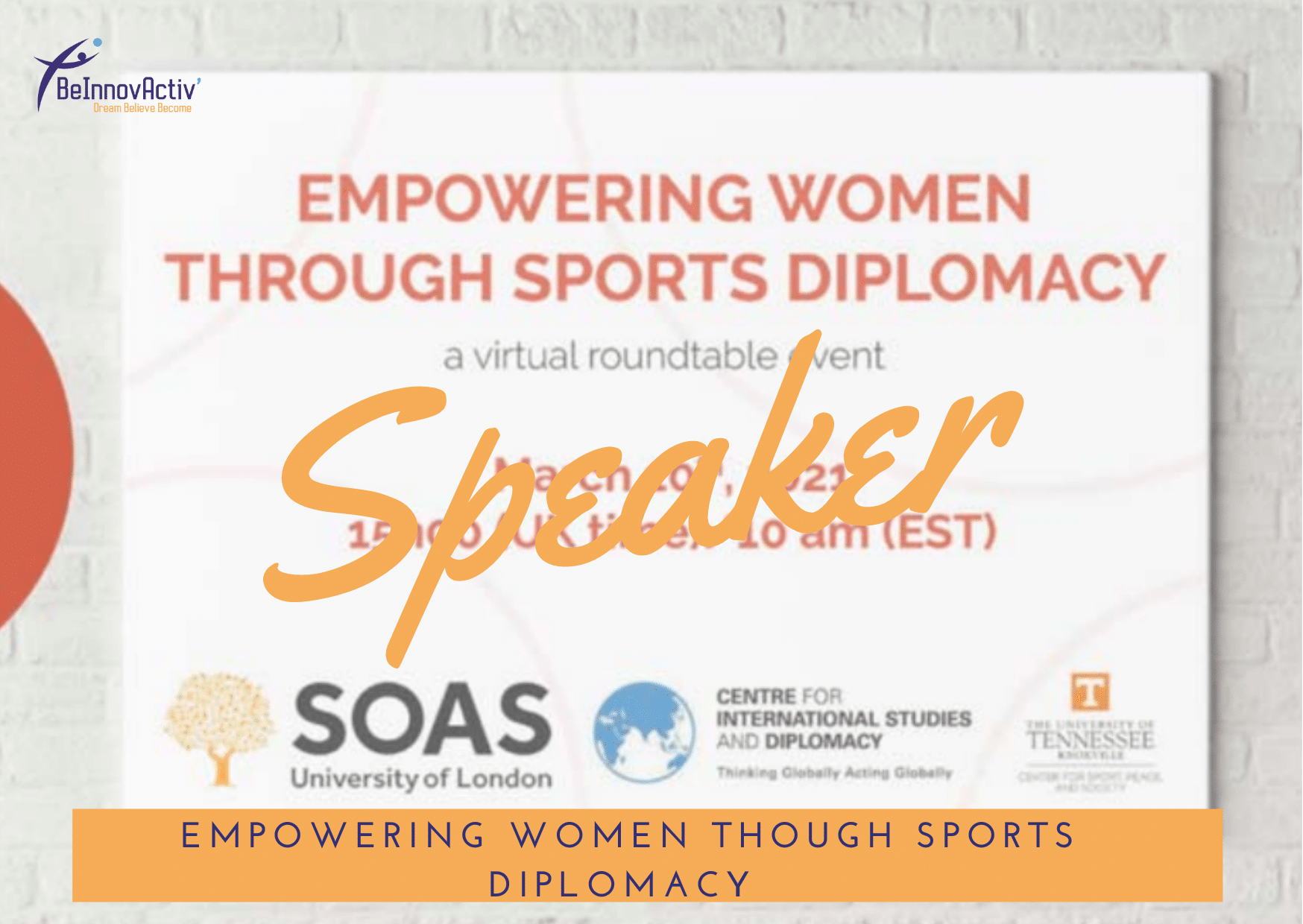 To commemorate International Women's Day, the Center for Sport Peace and Society (CSPS) from the University of Tennessee partnered with the Centre for International Studies and Diplomacy (SOAS University of London) for a digital roundtable "Empowering Women in Sports Diplomacy" on March 10 2021.
The lively discussion on how sports diplomacy empowers women worldwide featured our founder Carole Ponchon together with well-recognized speakers Elvira Dushku (Secretary General, Kosovo Basketball Federation) and Kely Nascimento (Founder, Nascimento Foundation).
During the panel discussion, Carole had the chance to share her own singular view of the power of sport and the role of women in sports diplomacy. "The power of sports diplomacy is the people-to-people engagement – creating safe spaces where women can learn from each other, lean on each other, and laud one another's accomplishments."
The full replay of the virtual roundtable is available for you to be inspired. May you enjoy the ride. The takeaways from the virtual roundtable were captured via a dedicated jamboard, which may inspire you as well.