SWinG projet Kick-off meeting
18/02/2019 / 14:00

-

19/02/2019 / 16:00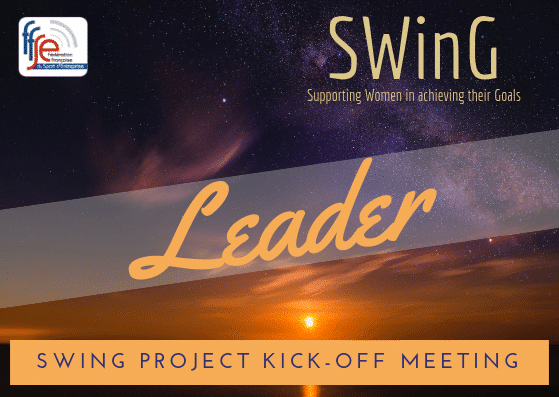 SWinG – Support Women in achieving their Goal– project is co-funded by the European Commission under the Erasmus+ Sport Chapter.
For the first time at European level, a collaborative partnership is gathering gather cross-sectoral stakeholders to develop a European version of the Anglo-Saxon concept of empowerment. The 3 years project will allow supporting women to access Game-changing positions of decision makers at each level in the governance of sport.
The Kick-off meeting took place in Paris in the headquarters of the French Federation for Company Sport. It gathered the whole partnership to set the tone of the project and kick-start together the hard work.
Carole Ponchon, our founder, has been co-writing the project application with Carole Bretteville and is the SWinG project leader and coordinator.
Download the SWinG Kick-Off Press Release
Want to know more about the SwinG project? Download the Project Presentation