GlobalGoals World Cup Europe – Ambassador Coach Clinic
07/12/2018 / 17:00

-

09/12/2018 / 17:00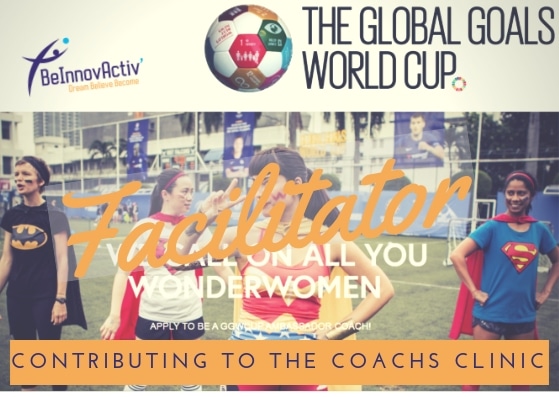 Eir Soccer work to create a safe, inclusive, playful and life-long way for women to engage, connect, and use soccer as a meaningful tool to change the world for the better.
The organisation is the founder of  the Global Goals World Cup, a new form of amateur world championship for women, which successfully merges citizen and stakeholder engagement in Agenda 2030 with sport.
For the first time, there will be a huge European stage in May 2019. In the run-up to the event, we will convene female coaches from 10-12 EU countries, who are passionate about inspiring women with fewer opportunities to play football (or potentially other types of sport). Each Coach will be tasked with developing and testing an idea on how to attract more women to participate, and with selecting a team of players from their own country of residence that will play in the Global Goals World Cup EU in Copenhagen on May 14th 2019. Ambassador coaches will be equipped with the necessary skills during 2 days intensive clinic in Copenhagen.
Carole Ponchon, our founder, will contribute to the Ambassador Coach Clinic as EU System Expert for Eir Soccer. It will be an opportunity for her to share the knowledge acquired during her 10 years working on the field as well as to fuel participants with her passion for football.