Equality Summit
05/07/2019 / 08:00

-

17:00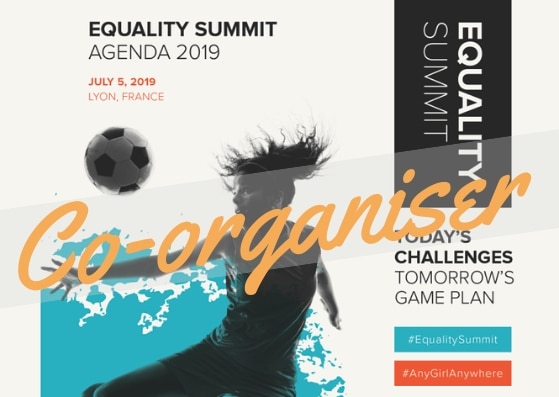 On July 5 2019, legends, leaders and trailblazers gathered in Lyon for the Equality Summit gathered in Lyon ahead of the FIFA Women's World Cup Final.
This incredibly packed and high-level event had been designed to discuss the most pressing issues for women in football and advance creative solutions. The event brought together 150 of the most influential thought-leaders and changemakers in women's football -from thought-leaders, journalists and policy-makers to players, coaches and programme specialists- to discuss repressed & neglected issues on the global agenda.
Carole was one of the co-organiser of this event which was co-hosted by 3 leading organisations Athletes for Hope, Equal Playing Field & Football Women International.
Equality can't wait and for sure all the problems cannot be solved in 1 day. Yet this Special Summit has equipped change-makers around the world to accelerate the transition to gender equality and will keep on inspiring them for a while.