SPIRIT Final Conference
13/10/2022 / 14:00

-

17:30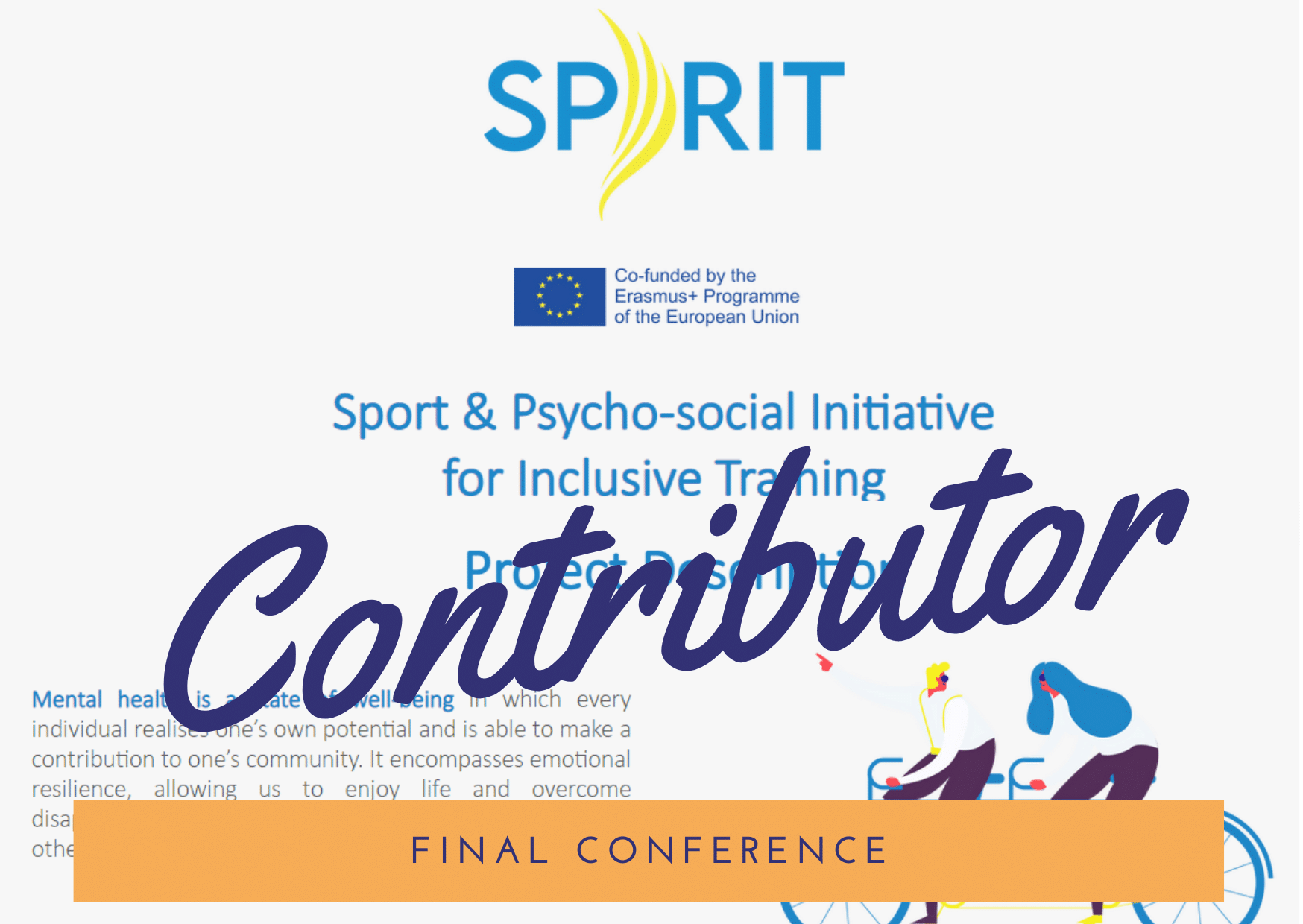 SPIRIT project conference will be part of the European Sport Platform 2022 to take place in Papendal – the Dutch National Sport Center.
During the conference the guests will address and discuss challenges and opportunities in relation to sport and mental well-being.
The aim of the SPIRIT Project has been to develop a framework for humane, inclusive and empowering coaching and sport clubs that nurture mental wellbeing.
Carole is taking part to the project as the MEL coordinator.